Real Estate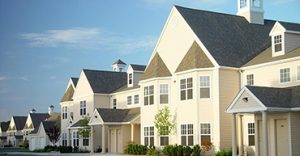 Real estate transactions can be complex, confusing and even intimidating. Rollins & Murray, P.A. will help you navigate the process and attain the best possible results. Our attorneys can anticipate and address all of your real estate law needs in an efficient and effective manner.
Real Estate Contracts
Real estate is a major investment and commitment, so you don't want to rush into any real estate transactions without having an attorney review the contract first. The real estate attorneys at Rollins & Murray, P.A. can review your purchase agreement, and make modifications and recommendations that protect your interests.
Deed Transfers
In Maryland, the sale or transfer of property includes the creation of a deed, which is a legal document that defines each party's rights and responsibilities. Whenever a property is being sold, willed or given to another party other than the current owner, the deed must be legally transferred from the current owner to the new one.
Three types of deeds are used for transfer of real property in Maryland:
• Warranty Deed – This is the most common type of deed used since it offers the best protection for the buyer because it guarantees that the property is free of any liens or other legal claims. With this deed, the seller promises to pay for any undisclosed claims that surface in the future.
• Limited Warranty Deed – When this deed is used, the seller only guarantees that the property was free of any legal claims while they owned it. If claims arise after the sale, the buyer is responsible for the costs.
• Quitclaim Deed – A quitclaim deed simply transfers ownership interest between two parties. It does not include any guarantees that the property is free of liens or claims.
Boundary Line Disputes
Boundary line disagreements can put a wedge between neighbors, especially when the lines aren't clearly defined. Legal disputes can arise when one owner plans to use the part of the property in question for any purpose, such as building or growing something on it. If you and your neighbor cannot come to a reasonable agreement, our attorneys will help you fight for your rights.
Easements & Rights Of Way Disputes
Both easements are rights of way include legal rights to use land owned by someone else for a specific purpose, but an easement is a permanent part of the property regardless of who owns it and a right of way is established by a current property owner and could be a temporary agreement.
At Rollins, Murray & Brown, our real estate attorneys represent property owners over easement and right of way issues that include:
• Negotiating relocation of easements and rights of way
• Limiting access over easements and rights of way
• Challenges regarding scope of use
• Claims of overuse
Give Us a Call!
Equipped with the knowledge and experience to serve clients with outstanding service, our real estate lawyers can help you with deed transfers, real estate contracts, boundary line disputes, and easements and right-of-way disputes. No matter where you are in the process, our attorneys can advise you on the best way forward. Call us today OR…