Family Law
Rollins & Murray, P.A. understands that family law matters are highly personal and sensitive. Our team of family law attorneys is highly knowledgeable in advocating for your best interests while ensuring the process is handled with compassion and dedication.
Divorce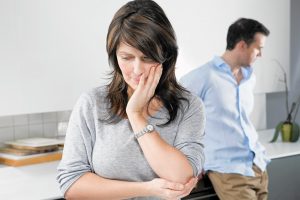 Divorce and separation are difficult experiences for any family, even when the decision to part ways is amicable. These situations often involve anger, hurt feelings, betrayal or even violence, making the process challenging for everyone involved. That's why we know you'll appreciate having an expert legal advocate on your side – one who knows the law and understands the pressures you face.
Our family law attorneys have extensive experience dealing with Maryland divorce laws, including issues relating to:
• Child custody, support and visitation
• Asset division
• Equitable distribution
• Hidden assets
• Property owned before marriage
Custody
Child custody and visitation matters are often one of the most contentious aspects of a divorce. Even when there is a child custody order in place, disputes can crop up over visitation and the terms of the agreement.
We understand how important your children are to you, and how important it is for you to have a significant role in raising them. As your attorney, we will make you aware of all your options, and work on your behalf to reach a custody agreement that is suitable for both parties and is in the best interests of the child.
We can help with:
• Making sure your child is properly cared for
• Sole and joint custody determinations
• Child support
Adoption
It is a joyous occasion when you decide to adopt, but it can also be a long, complex, and emotional journey.
The adoption attorneys at Rollins & Murray, P.A. will provide hands-on guidance as they help you navigate through screenings, home study assessments, placement, paperwork and other aspects of the adoption process. We will work hard to make sure the process runs smoothly and quickly resolve obstacles that arise to keep your case moving forward.
Whether you and your spouse are just beginning to consider adoption options, or you are a stepparent looking to adopt your stepchild, take the first step and reach out to us for guidance.
Grandparents' Rights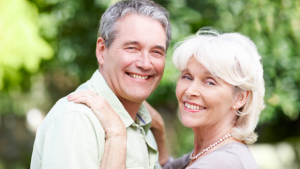 Grandparents have a special bond with their grandchildren, and they often take priority as custodial parents when the biological parents are deemed incapable of caring for their children properly or when they feel a divorce. We are committed to helping grandparents have the opportunity to provide the love, support and protection that their grandchildren deserve.
Grandparents' rights can include, but are not limited to:
• Assurance that the custodial home is free from abuse, drugs and neglect
• Insurance that the child is being properly cared for by the custodial parent
• Scheduled contact through phone calls, emails, letters, etc.
• Updated pictures and information regarding the child's well being
• Vacation travel
• Visitation rights
Grandparents are considered any mother or father of the biological parent of a child, even if that parent is not involved in the child's life. Even if your son or daughter is not actively involved in the life of their child, it does not mean that you do not have the right to be.
Step-Parent Rights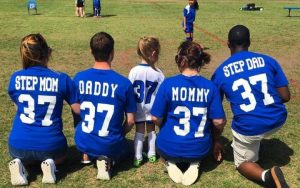 If you're married to someone with children from a previous relationship, you may have the opportunity to claim parental rights. Similarly, if you are a step-parent going through a divorce, you may have a right to see the children you helped raise with your former spouse.
One of the most effective ways of proving your suitability as a parent is showing that you and your stepchild have a loving relationship. If the child has an emotional connection to a stepparent, the court may determine that continuing the relationship would be beneficial to the child's well-being. The attorneys at Rollins & Murray, P.A. can help you build your case and stay in your child's life.
Contact Us Today!
Whether you're going through a divorce, adopting a child or experiencing some difficult family issues, we are prepared to provide you with support and advice. We have experience in all aspects of family law and we're ready to help. If you need a family law attorney in Cecil County or surrounding areas, contact our legal team today.