Business Law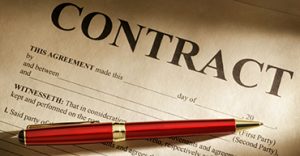 If you're starting a new business, or buying or selling an existing business, you need to determine how best to plan and structure your venture. With broad-based business law expertise, Rollins & Murray, P.A. can explain the best options for your unique situation. Our lawyers are experienced in business formation, business dissolution, shareholder disputes, sale of business and transfer of shares.
Business Formation
Embarking on a new business venture is exciting, but it is important to make sure the business is set up correctly so that you can avoid setbacks and achieve your business objectives. Our business law attorneys will sit down with you to listen to your business plans before recommending the business entity that best suits your needs.
To help you get up and going, we can work with you on:
• Employee contracts
• Shareholder agreements
• Vendor agreements
• Employee policies
Business Dissolution
Business break up for many reasons, whether it's because of poor profitability, disputes among stakeholders, deaths, natural disasters or simply a mutual decision among owners. Either way, it's essential to have an experienced business law attorney by your side.
Before dissolving your business, it is important to development a comprehensive exit strategy that will protect you from continuing liability but effectively resolve all remaining business issues with little economical impact.
Shareholder Disputes
One of the biggest threats to the stability of a business is disagreements among shareholders. While it is preferable that business partners work together to resolve disputes, sometimes legal action may be required to protect your financial investments and assets.
Disputes among partners can arise from:
• Failure to honor fiduciary duties
• Failure to satisfy obligations set forth in a business contract
• Secret business dealings
Sale of Business
Once you've decided to sell your business, many important decisions will need to be made before the transfer can happen. A major element of the sale of a business is a contract. The business law lawyers at Rollins & Murray, P.A. can draft and negotiate a contract that protects your interests.
Transfer of Shares
In general, stock shares are transferable. Shareholders can sell them, estates can distribute them to heirs and judges can award them in court. Our experienced business law attorneys can assist you in transferring stock to another shareholder in an efficient manner.
We're here for you!
From the creation of a new business, to meeting the demands of an existing business, to the dissolution of a company, Rollins & Murray, P.A. stands ready and willing to assist you. Give us a call today for your business law needs OR….