C. EVAN ROLLINS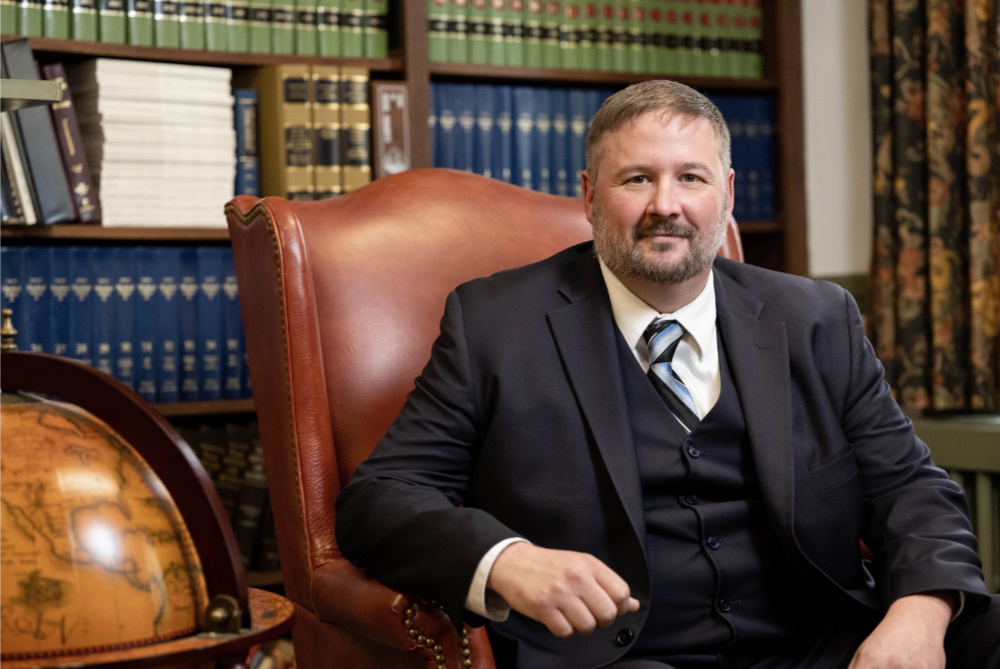 Attorney/Partner
Evan is a fourth generation Cecil County Attorney starting with his great grandfather; who was the Attorney General for the State of Maryland before serving as a Circuit Court Judge. His grandfather also practiced law in Cecil County and enjoyed a long career as a Circuit Court Judge.
Evan was born and raised in Cecil County, graduating from Bohemia Manor High School. He proceeded to McDaniel College in Westminster, Maryland for his undergraduate studies where he obtained a dual bachelor's degree in 2004. Upon graduation he was accepted to Widener University School of Law in Wilmington, Delaware, graduating in 2008.
During his third year of law school Evan began working as a Law Clerk at the Circuit Court for Cecil County for the Honorable Richard Eli Jackson. From there he joined the family law office. Evan was a partner with that law office for five years until forming what would ultimately become Rollins, Dellmyer & Brown, P.A. in 2015.