Trust and Estates
In the case of a will or trust dispute, our team of attorneys is prepared to help you reach a settlement or take the case to court if necessary.
Last Will and Testaments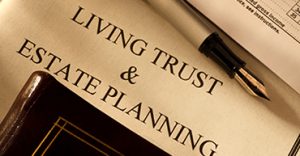 Putting together a last will and testament is rarely an exciting task, but it is a crucial element of your estate plan that will ensure the loved ones and other possessions you leave behind will be taken care of according to your wishes.
Our attorneys will help you craft your will and guide you make various decisions, including choosing your beneficiary, appointing an executor, and picking a guardian for your children if necessary.
Power of Attorneys
Selecting a power of attorney is an important decision, as this designated individual will act as the decision-maker regarding your trust and estate in the event that you are unable to do so.
The most common scenario in which a power of attorney is necessary is an unexpected medical emergency that results in your inability to make decisions on your own.
Powers of attorney have the authority to make decisions concerning:
• Finances
• Business affairs
• Medical Status
The trust and estates lawyers at Rollins & Murray, P.A. can help you determine the scope of authority for your power attorney and assist you with choosing the best individual for the role.
Estate Administration
Probate is the legal process that occurs when a court administers the estate of someone who has died. This task includes the resolution of outstanding matters and the distributing of remaining property. Probate administration includes:
• Recognizing estate assets
• Paying outstanding debts or taxes
• Distributing remaining assets
• Deciding the validity of a will
• Pursuing claims for payments owed to the estate
Probate administration can seem like a daunting task, especially for those who are still grieving the loss of a loved one.
With our attorneys by your side, you can be rest assured that the process will be handled in a sensitive, efficient and comprehensive manner.
Estate Litigation
Emotions and stress can be overwhelming following the death of a loved one, and in some instances it can lead to disputes regarding the loved one's estate while it is being administered. When conflicts arise, estate litigation is often necessary to resolve them.
Probate litigation issues include:
• Misappropriation of assets
• Estate theft
• Will validity
• Excessive influence or manipulation by a beneficiary
• Fraud or mismanagement by an executor
We're here to help!
Our legal team can assist you with last will and testaments, powers of attorney, estate administration, estate litigation and misappropriation of assets by trustees and/or personal representative. Learn how you can preserve and protect your assets and legacy by giving us a call today OR…